8,826 Global Carrane Family Members
Our in-person family gatherings
Our TEDx talk about family gatherings

Carrane Family History
CAREW

(Ó Corráin)
[Carey]

The Norman-Welsh Carews are of the same stock as the FitzGeralds: viz. from the union of Gerald FitzWalter, the Norman Constable of Pembroke (circa 1100) and Nest, Princess of Deheubarth, the 'Helen of Wales'. The family home was at Carew, Pembokeshire, (the castle existing today was built in the 13th century), originally a holding of Nesta's royal father, Rhys Ap Tewdwr. The usual derivation offered is that the root word is 'caer', Middle Welsh for 'fort'; the second element being possibly 'rhiw' - 'slope', or 'yw' - 'yew' (tree). However, there is a River Carew that runs by the castle, and river names are normally regarded as being more ancient than habitation names.

Not all modern Carews are of Carew, Pembrokeshire stock, but bear the name as an Anglicised form, together with Carey, of the Irish patronymic Ó Corráin/Ó Carráin.

Secondly, some bearers of Carew in Wales and England may have the name in the variant form of 'Carey' or 'Cary', which is close to the old local pronunciation of the place Carew; with the proviso that Carey in Britain is more often than not from one of the many Gaelic-Irish surnames Anglicised 'Carey', or from the less numerous Somerset surname 'Cary'.

Gerald FitzWalter's son Maurice FitzGerald and grandson Raymond de Carreu, 'le Gros', took part, alongside Richard de Clare or 'Strongbow', in the invasion of Ireland in 1171. The 'invasion' was almost a family affair, with many of the Cambro-Norman protagonists related through the matriarchal and 'polygamous' Nest: among the cousins of the Geraldines were Robert FitzStephen, Robert de Barry et. al.

In Ireland, after the invasion, the de Carreus, or Carews, held the barony of Idrone in Co Carlow, without relinquishing their holdings in Britain. William de Carreu (d. 1213), held both manors of Carew and Idrone. Maurice de Carreu was in Edward 1's Irish Parliament in 1300. Raymond de Carreu appears in Irish records in 1302. Sir John Carew (d. 1362), who also held the manor of Moulsford in Berkshire, was Justiciar of Ireland.

Another Norman branch, which may or may not be related to the Idrone Carews, said to be descended from Adam Montgomery de Carrew, settled in East Cork, at Garryvoe, on the Waterford border in the early 13th century. This family is described in 'British Museum Funeral Certificates', MS. No. 4820. They feature frequently in the 'Fiants' (Tudor records): e.g. John Careue of Garryvoe, 1582; Redmond & Peirse Carewe, 1600. They forfeited Garryvoe, as rebels against Cromwell's 'Commonwealth' in 1656. Paul MacCotter has claimed in 'Irish Roots' (1997) that the rare East Cork Carews survive under the local form 'Carey'; although the Garryvoe family appears to have died out in the male line in the 1660s (Brit Mus.MS 4820); and Carey in this area is regarded as an Anglicisation of Ó Ciaráin by Dr E MacLysaght in 'Irish Families', 1985.

The only place where the surname Carew has been numerous in later times is in Co Tipperary, where the name has been shown to be an Anglicisation of the native Ó Corráin or Ó Carráin (see also MacCotter, op.cit.), a sept centered on Mobernan, just above Fethard. The practice of using 'Carew' and 'Carey' began at the end of the 16th century. Among many examples, Conor Carew of Mobernan was a representative at the Catholic Confederation of Kilkenny in 1641. The Court of Claims, 15th July 1663, has a request for return of Mobernan lands in Tipperary forfeited by 'Teige Carrue alias O Carron'. Furthermore, Norman/Old English families would not have used native Gaelic first names, such as in Connell Carew and Teige Carrow (1664 Tipperary Hearth Money Rolls) in this period, as the University College of Cork research (see UCC Atlas of Family Names) has shown.

The brothers Sir Ross Carey (on wife's, neé Hyde, inscript. 1660, Westminster Abbey) and Thomas Carue of Mobernan (Oxford D.N.B.) belonged to this Irish sept. Carey, itself, is a numerous native Irish surname, representing the remains of up to nine Gaelic-Irish patronymics (see the Irish Folklore Collection at UCD).

As far as the genuine Norman-Welsh family is concerned, according to family legend/family trees, some moved from Pembrokeshire to the English West Country, and settled in Crowcombe in Somerset, Haccombe in Devon and Antony in Cornwall. There the name has occasionally been used interchangeably , in records such as the 'Patent Rolls', with the indigenous Cary of the West Country (see Cary page), causing no little confusion. It has been claimed (Hanks & Hodges, 'Dictionary of Surnames', Oxford, 1988, et. al.) that 'Carey' is a variant of Carew in Cornwall, (neither name there is numerous).
It is also highly likely that the surnames Carew and Carrow in Cornwall are variants of Cornish locative names such as Kerrow, Caroe &c. with derivations from either Celtic 'car/ker'- 'fort' or pre-Celtic 'car'- 'stone/stony'. This would mean that at least some Cornish Carews are indigenous to Cornwall, and therefore have no connection with the Welsh/Norman immigrant Carews of Antony.

In England the family became influential. The Devon Carews became Earls of Totnes (1625, extinct 1629). A Devon man, Sir George Carew was President of Munster temp. Elizabeth 1st. Ironically, given the supposed family connection, one of his more formidable tasks was the destruction of the FitzGerald Earls of Desmond.

Cornishman Richard Carew of Antony was a noted late 16th century historian of Cornwall; he wrote the fascinating 'Survey of Cornwall', published in 1602. Another family member, Alexander Carew, 2nd Baronet of Antony, was executed by Parliament for his lackadaisical support of their 'cause' in 1644. His half brother, John Carew, was a keener supporter of Cromwell: he was Commonwealth M.P. for Cornwall, and a signatory to the execution of Charles 1st; thus as a 'regicide' he was hanged, drawn and quartered by the returning royalists in 1660.

The Cambro-Norman Carew arms are 'Or, three lioncels passant, sable'.


Pat Carey
Who can see your post?
Your post will show up in News Feed, on your profile and in search results.
Public

Anyone on or off Wales101

Friends

Your friends on Wales101

Specific

Only show to some friends

Only me

Only you can see your post
Share and remember important moments from your life.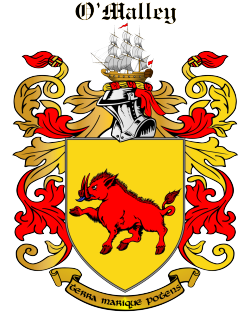 William Carew BD 1818, Son of Thomas H Carew and Bridget Darcy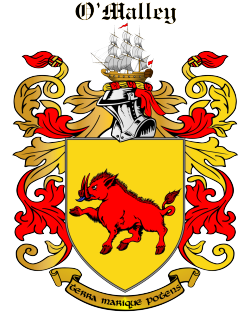 Hi! I am looking for Carew's from Waterford. It appears my great grandfather John Carew joined the RIC in 1847 at the age of 21. If the age on was correct, he would have been born around 1826. He was stationed in Ballyfarnon, Co Roscommon. He married a Jane Phibbs from Ballyfarnon and they had two sons as far as I know. On his service records I see Wat which I'm told stands for Waterford. There are no parents names on record. His eldest son was called Thomas and I can see on the Griffiths valuation there were a number of Thomas Carew renting land in the mid 1800's but can't be sure....Anybody......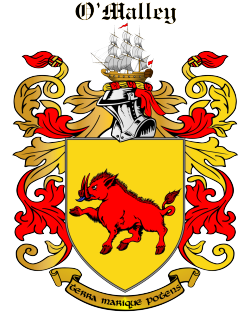 Hello I'm looking for my uncle his name is John James born in Galway around 1926. Has 2 brother.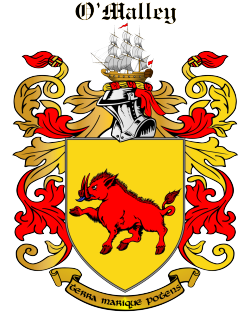 Hello I'm looking for my uncle his name is John James born in Galway around 1926. Has 2 brother.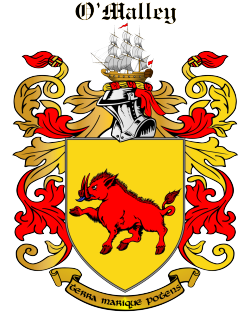 Ellen Carew (gg-gmother) arr. Sydney (AUS) on SIMONDS on 12 April 1855, Botany Bay (departed 13 Jan, Liverpool). Stated parents were Thomas/Mary deceased from Cahir and she was aged 26y. On death cert. father named as Edward Keary. Ellen was aged (on d. cert) 38yrs in 1877. Means that b. 1839. It also states she was 17yrs age on date of marriage (1856) also indicates b. 1839. My grandmother stated Ellen was granddaughter of Lord & Lady Carew.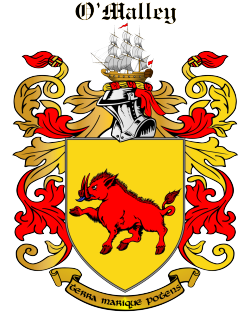 I descend from Redmond Carey/Carew of Otonabee Township, Peterborough County, Ontario, Canada and he is descended from the Woodinstown, Co. Tipperary. The Woodinstown Carews are related to the family of Lord Carew but are not descended from that line. They have a common ancestor. I've been probing into this Carew family which was centred on Waterford City. Very difficult to figure out their origins. Are they New English settlers from Devonshire who arrived in early Stuart times, or with Cromwell or in his wake. Are they Old English (Norman) settlers with ties to the great English Carews? Are they Gaelic in origin, linked to the Mobarnan Townland, Co. Tipperary? Fascinating questions. Anyone interested in these Carews, I would love to hear from you. My email is johnpaul.bradford@gmail.com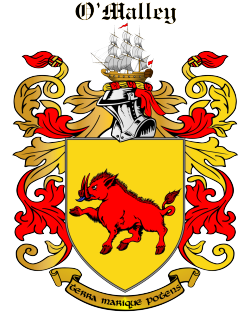 @P Carew, I'm from Jeremiah's line. How can I contact you?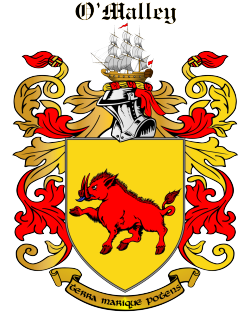 Hello Wondering wich carews we derive from. My grandfather Jack(john ) carew welsh was born on Catalina island Ca USA. Feb. 13 1913. Carew was his mothers maiden name.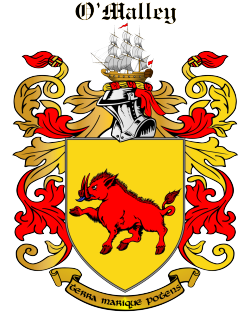 Trying to find out about Jeremiah Carew abt1760 and Julia Quinn, Tipperary co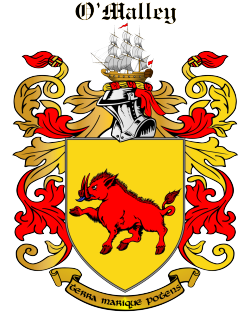 Hi: I'm looking for Carew ancestors of mine who went to Canada in 1825 with Peter Robinson. They settled in Ennismore, Peterborough. Eventually many of them went to Waupaca County in Wisconsin where they farmed among other things. I grew up in Waupaca Co. and my paternal grandmother's surname was Carew. I would be happy to hear from anyone who may know of my ancestors.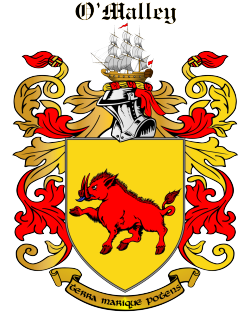 Thomas James Patrick Care
Trying to find any record of birth etc in Tipperary of Redmond Moncrief Carew who was born in 1822 in Tipperary with a believed connection to Woodinston near New Inn. He is believed to have emigrated as a single man to Ottonabee Township,Peterborough County Ontario, Canada ca 1840 He died a Catholic in 1905 with the family name changed to Carey c.a 1860s. It is likely he converted from the Anglican/ Church of Ireland He is buried in St. Peter's cemetary, Peterbrough with his wife Annie Logan. Family folk lore includes belief that he was connected to the Woodinston estate where a ruined Tower house still stands. Lore includes him being a younger son of a a titled family sent with some money with Peter Robinson who brought aprox. 2500 Cathol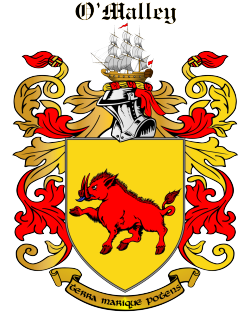 My g-g-grandfather was Redmond Carew who settled in Otonabee Twp, Peterborough Co, Upper Canada (Ontario), Canada between 1835 &1840. He married Ann Logan. Folklore is that he was baptized as John, although I have not been able to find his baptismal record. The only name he used in Canada was Redmond. He would have been born circa 1822-1826 in Co Tipperary. He does not show up in the baptismal records of NewInn & Knockgraffon parish. ??Folklore said that he was a descendant of Robert Carew, Esq, of Woodinstown Townland in Co Tipperary & dna evidence supports this. He and his siblings were Catholic.

Join the Irish Learning Rooms
SHOP
Show off the Carrane Family Crest…
Wear your crest with pride...plenty of products to choose from